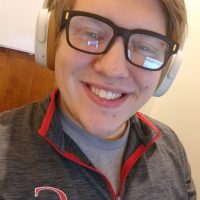 Ethan Silveus
Ethan Silveus
Hello there! My name is Ethan Silveus! I am a recent graduate from Grace College in Indiana. I graduated last May (2019) with a double major in Biblical Studies and Intercultural Studies.
Shortly after that, I married my amazing wife, Becca! We got married on June 22, and moved to the Atlanta area at the end of July. Since then, I have begun working with Second Level Ministry, seeking to reach the Japanese people here in Atlanta.
My wife and I feel called to go to Japan, and minister to the Japanese people so that they may come to know Christ. We do not know exactly when we will go as that is up to the Lord, however we would like to go within the next five years or so.