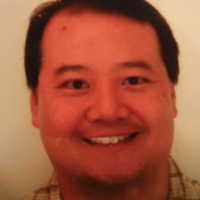 Jim Woo
    はじめまして。ジムです。よろしくお願いします。
          Hi!  My name is Jim.  About 8 years ago, God called me to Japan at a time when my life was a mess.  Yet, He healed my wounds, and began trimming my roots to be able to transplant me.  He also began His boot camp (which is not fun, but I believe yielded good fruit), and He has been training me, and this is ongoing. CSE 101 is part of the training.
          Last year, He provided me with an English learner who went really deep, really fast.  We began journeying through life together.  After a few months, God began prompting me to share with this student.  I had previously lost friends who had come from Japan because of mistakes I made culturally.  One of the friends was a believer.  Therefore, I fwas, and still am, very sensitive to proper behavior within the context of Japanese culture.  I had my three men's groups pray for wisdom, and God provided.  He led me to share about Him in a way that seems to be accepted by the student.  I felt nervous and inadequate but leaned heavily on God for the appropriate words.
          Earlier this year, God provided me availability for the Perspectives class.  I want to learn how to contextualize the gospel properly.  I look forward to learning with you all!