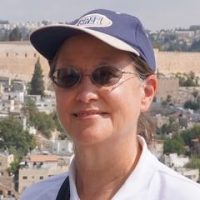 Linda Grimms
My name is Linda Grimms, and I have been married to Doug for the past 34 years.  We have two sons who have grown to be godly men – one is married and we have two grandsons. Presently, Doug and I attend First Baptist Church in Salem, Oregon.
What is my connection to Japan?  We've traveled to Japan several times and I love Japan and its people.  For many years, I've felt God's strong call to be praying for Japan and for the Japanese people.  Most recently, in the summer  of 2019, my husband and I began a prayer ministry in Japan and from home.   In 2019, we began our prayer journey in Hokkaido, in the farthest north.  We traveled through northern, central and eastern Hokkaido, and prayed along the way in every place.  Each year (temporarily paused due to COVID), we plan to return to Japan for ongoing prayer – from north to south primarily in rural areas – until we have prayed throughout Japan to its very most southern point.  We pray for God to do a mighty work, bringing the peoples of Japan to know and believe in Jesus -- for spiritual awakening among those who do not know Jesus, for spiritual renewal among Jesus followers, and for revival of the church.
Now, I hope to continue to learn more about Japan and the Japanese language.  RJC Academy and various RJC workshops and area meetings help me to learn more and to network with other like-minded people who want to reach the Japanese for Christ.  I am also supportive of the Rural Japan Church Planting Network, and we have adopted-for-prayer two rural Japanese communities in Hokkaido under their Adopt 800 initiative. I am working to learn Japanese.  I have a lot to learn, and I look forward to participating in this class.