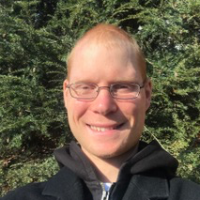 Steven La Voie
Hey everyone,
My name is Steven La Voie and I currently work for a non-profit Japanese ministry organization called Second Level. I am originally from the state of Ohio and have lived there most of my life. I was born into an ethnically diverse family that was from Europe and Western Asia. When I was younger, I was able to experience a bit of middle-eastern culture as well as a little bit of Irish, British and American culture as well. I remember as far as I can that I had a fascination and heart for the nations even before salvation.
I came to Christ in the summer of 1999 at a Christian summer camp and the Lord has been working on me ever since. Shortly after my salvation, life got really difficult almost to the point of losing my life but God has delivered me from all of that and I have experienced great healing and mercy from Him.
My first trip overseas was to Haiti and it was there that I discerned God's leading to pursue mission work. I went to The Moody Bible Institute shortly after my trip and began to explore many different options on what people group to work with and share Christ to them. I have worked with the Chinese for a year and a half in Ohio. At that time, I began to learn the Chinese language and culture. Then, the Lord directed me to check out opportunities with doing work in France and traveling to Africa. While I was in training to go to France, I went to Atlanta, Georgia for training and it was there, although I did not know it at the time, my life path would change drastically. During my training, my roommate was Japanese and naturally he wanted to check out Japanese ministry. It was in Atlanta that I first encountered Japanese students in a ministry setting. After my training was complete, I returned to Ohio and began to raise money for a vision trip to Africa and France too. The Lord allowed me to go to Africa and France but He closed those opportunities. I then spent the next several months in prayer and felt the Lord directing me to work with the Japanese people group and share the Gospel with them.
I moved to Atlanta, Georgia in 2019 and visited Japan the first time. It was in Japan that I had a desire to reach the Japanese wherever they would be and maybe even live in Japan one day. Ever since that trip, I have been involved with Japanese student ministry and helping with planting a Japanese bilingual church in the Atlanta Metro Area.